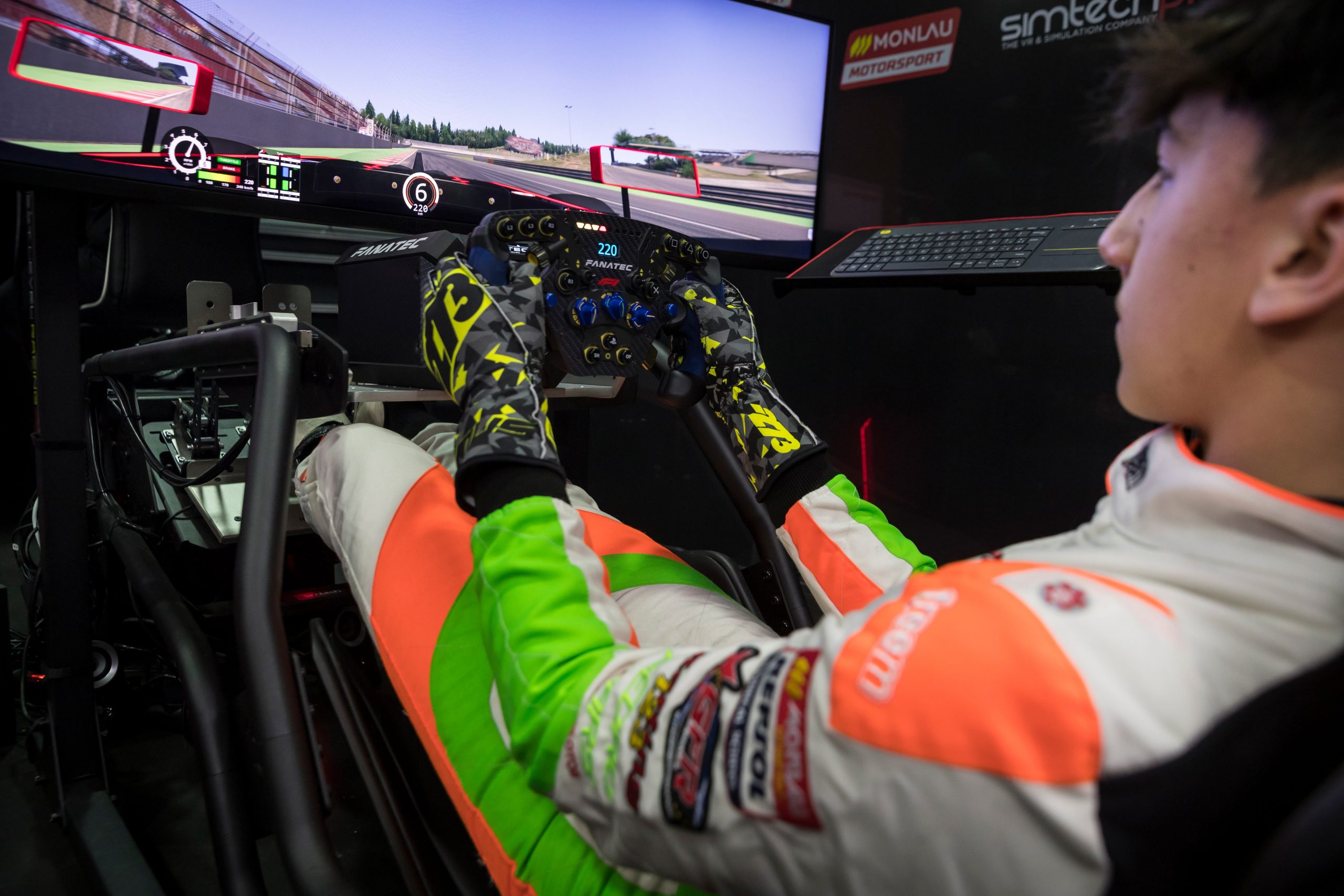 E-Sports have acquired great importance lately. Technological advances have made it possible for this discipline to come closer to reality, both in the driving sensations and in the set-up of the different vehicles.
In Monlauwe put all our experiencein the Motorsportsector at the service of pilots and engineers to train them in the specialty of virtual reality.
SIMTECHPRO'stechnology and its human team allow us to achieve the greatest possible realism, by having one of the best partners in this sector.
Our main goal is to offer a complete serviceso that pilots and engineerscan learn how a competition vehicle behaves under simulated tests and check first-hand how different types of piloting varies when modifying different Setup parameters, weather conditions, etc.
As it is a simulation , the variation of Setup parameters is much faster than in reality.
Thanks to our know -howMotorsport we will be able to emphasize the key points in each vehicle, in each circuit and in each circumstance, always in search of obtaining the best possible performance.
To analyze all these changes, we will have the high-performance equipment offered by SIMTECHPRO simulators, including data acquisition systems with Motec software.
All this will allow pilots and students to learn and practice with the same parameters of real Motorsport but with much more frequency and ease.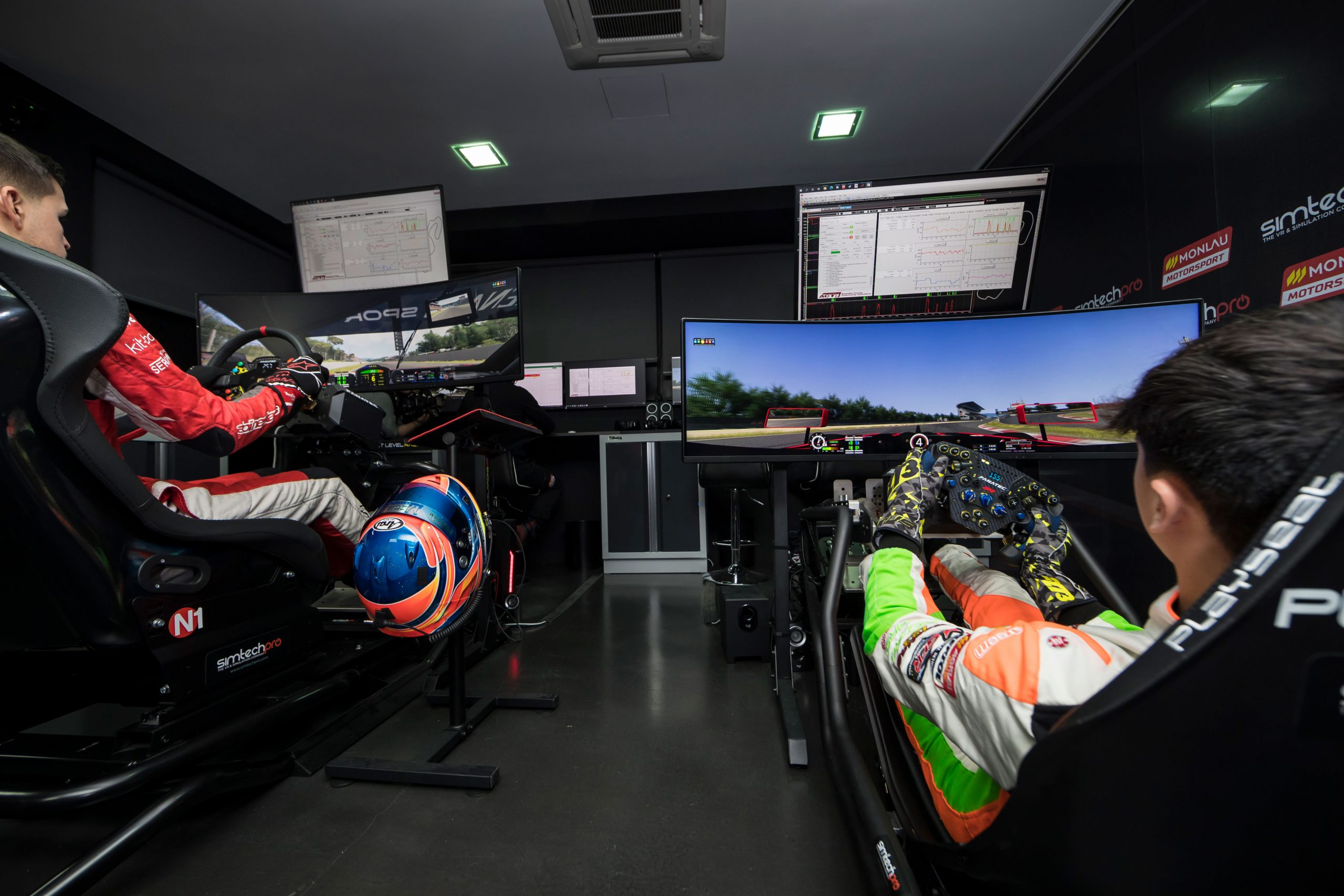 Test preparation and races with pilots
One of the advantages of having the SIMTECHPRO equipment at our disposal is that through simulation we will be able to manage different preparation sessions for both single-seaters, Touringcars or GTs.
The tests can be carried out at our facilities in Monlau Motorsport's room by Simtechpro in person or remotely. If you have your own SIMTECHPRO simulator, it will not be necessary to travel so we can organize remote sessions, in which you will have an engineering team to assist you during the practice.
Preparation for new categories
Any change of categoryin the world of motorsport is usually very difficult, since the process involves a forced adaptation period and a costly investment. Thanks to the complete simulation team,
Monlau will allow you to level the ground and shorten the deadlines,especially for those young promises who already have experience in the world of karting.
Amateur drivers starting out in this sector
Season preparation for professional drivers
Our specialty is to adapt the vehicle to the driving style of each pilot and help it to perform at its best according to the different external conditions, such a weather, etc.
We will also teach the drivers the effects of modifying the Setup and how to read the data of the Motec software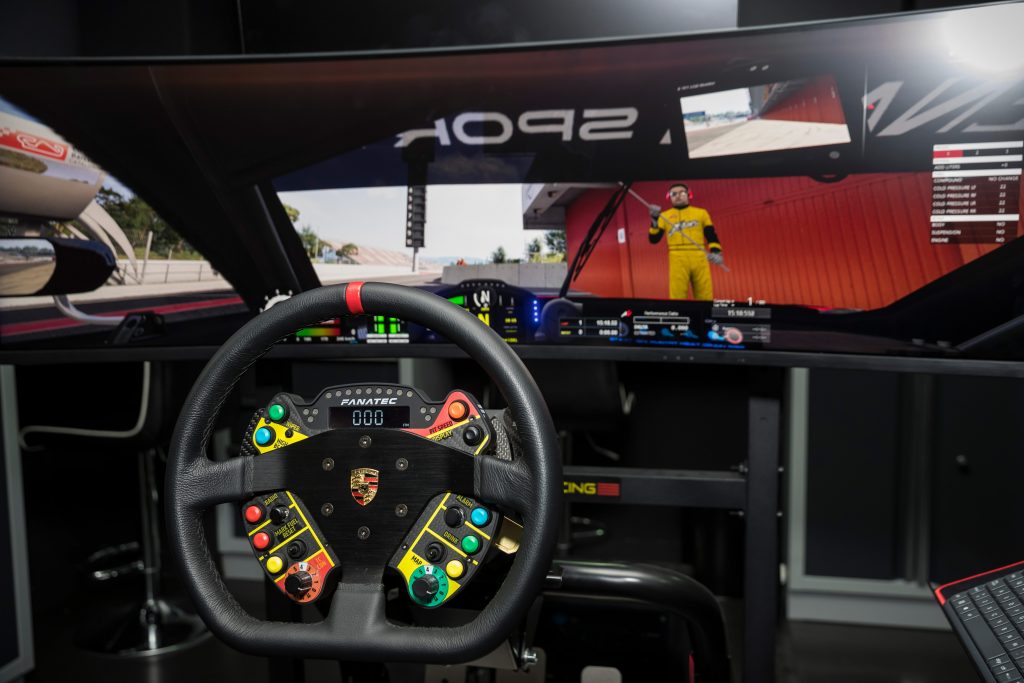 Our team and our knowledge will allow you to reduce lap times in the circuits of the championship in which you participate, although the regulations limit the days of test prior to each race.
With SIMTECHPRO simulators and our engineers you can practice your closest event as an official test, having at your own disposal a complete team made up of:
A Technical director to guide you in all technical aspects such as Setup and strategy
A pilot to coach you and give you a lap time reference
A data engineerto download all the data generated in order to be checked and compared with your coach.
Virtual reality in Motorsport.
Motorsports Specialty